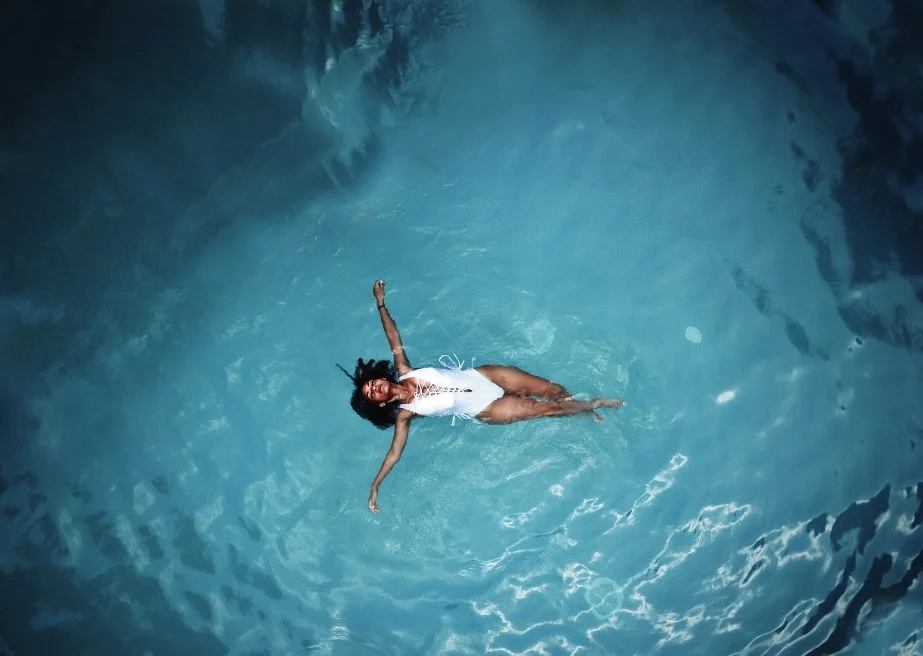 Dating these days is nuts. I am in my 30s and open to the possibility of a relationship, but seriously struggling to reinstall the apps because I'm traumatized by the encounters I've had in the past.
At this point, many of you are probably assuming this is going to be another article about how shit men are at dating. There are enough of those. This isn't one of them. This is a story about my dating mistakes.
So, first of all, I only swiped right on this man because he was tall, Irish, and had a tuxedo on in one of his profile photos. There was very little information about who he was, but I didn't care because the sparse profile made every effort to divert my attention to his height. It was the typical "6,3 – for what it's worth" with a smirky emoji. Cringe. In retrospect, I should've definitely asked more questions before agreeing to the date.
The date plan was decent. Kloof Street House for drinks at 6pm on a Wednesday evening. I arrived a bit late, because I had to rush from work, and because I realized that I barely knew him and barely cared. He hadn't made much effort to chat with me in the four days between matching and meeting. Then again, neither had I. I did have the decency to let him know that I was running 15 minutes behind. When I arrived, he informed me that he had his assistant sit with him because he is not comfortable with being alone. Odd, but he was tall, and he gave me a welcoming hug and smelled good, so I brushed it off.
The conversation went well. We had a lot in common, and he had a British sense of humour and naughty side to him which I love. For me, a sense of humour is everything… after height. He was so funny, in fact so much so, that I totally ignored the part where he told me he still hangs out with his ex all the time, and they tend to have fights quite regularly about either of them seeing other people. I don't know why that didn't feel like a duvet-sized, blood-red flag waving in my face. I simply thought that I understood what it's like to be friends with your ex. I also very much thought that he'd probably fall in love with me and forget about talking to his ex. The fact that we had a lot of similarities made it feel like he was someone I could date despite that tiny issue of the ex. Our parents' backgrounds were similar; we grew up similarly; he was very polite and respectful but had a fun and slightly dangerous side to him. The more we spoke, the more I really believed I could see myself with this man.
After drinks, we went back to his house for one last drink. We chatted for ages and genuinely did get along very well. I was sold. He offered me his jersey and cuddled me as it got colder, but he didn't make a move. I was impressed. He felt like a gentleman. To cut a long story short, we ended up sleeping together. I thought we had a connection. I left in the morning after making plans to see each other later that day. He kissed me on the forehead and closed my car door for me. Sweet.
We never saw each other again. I was shattered. So shattered I started researching ways to manifest this man into becoming my boyfriend. He barely replied to my texts, and my ego would never allow me to continue texting him without a response, so it died away. At least, in reality, it did. In my mind, it was a constant thought. I was trying to figure out how to get him to talk to me – trying to find him on social media – following and unfollowing him in hopes that he'd see my name pop up (as if he didn't see it the first time and just ignore me) googling things about him, journaling about our future together like I was possessed.
After months of thinking about this guy, I realized two things – the first was that I didn't even know him; the second was that he wasn't even that amazing. Oh, there's a third. The third is that I was the crazy date in this case. I shared two cocktails with this man, stayed the night, and then expected him to become committed to me and basically virtually stalked him. I was obsessed. I don't know where I got the audacity. I had been so keen on the small similarities we shared that I manufactured an entire future with this dude overnight and broke my own heart when he didn't feel the same.
I have since learned that sometimes I'm the crazy date. We can't just meet someone once and decide we want to be with them. We also can't just expect them to share our feelings because they sleep with us or because they're nice. Nice is the bare minimum – it's not a sign that he's in love with you. So as I jump into the deep end of the dating pool, I need to be aware of my own behaviour just as much as the behaviour of my pool buddies. I can't blame the dating pool for being toxic if I choose to ignore the algae.